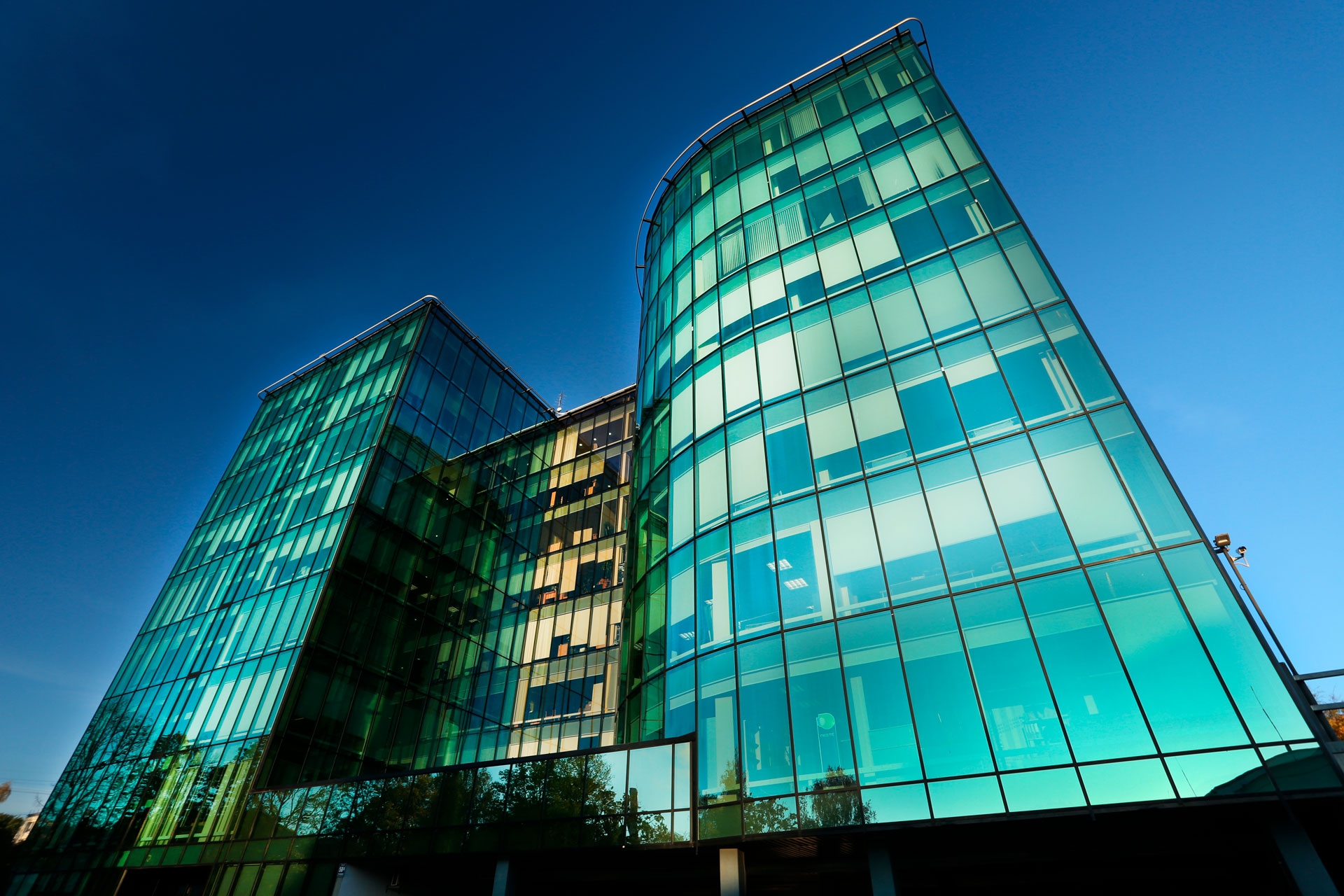 VALDO office complex and conference centre
...
We provide a wide choice of office premises of class A and C in the VALDO office complex, which is located in a strategically ideal place of Riga – green Pardaugava.


Office and conference centre of class А

An elegant, office centre VALDO complying with international standards is located in Riga, on Bauskas iela 58a. The centre was opened in 2003. Due to the unique architecture, it is recognized as one of the original modern buildings in the city. The centre consists of two nine-storey buildings with a ten-story unifying part, from which a beautiful view of Riga and the Old Town Riga opens.

The area of the office centre is 14 000 square meters, offering a wide choice when renting office premises, as well as for organizing conferences, seminars and banquets.

Learn more about renting premises here
Learn more about conference halls here


Offices of class С and warehousing facilities

The building of class C offices and warehouses is located in Riga, Bauskas iela 58. This is a three-story, fully renovated building with a total area of 5 500 square meters, which offers office and warehousing premises of various area.

Learn more about renting offices and warehouses here


For your convenience:
✓ Spacious free parking for you and your guests
✓ Access to premises around the clock
✓ Physical security of the building and video surveillance - 24/7
✓ Optical Internet and business class telephone lines
✓ Conference halls (large and small)
✓ Restaurant
✓ Office cleaning
✓ Bicycle parking
✓ Three high-speed lifts
✓ Qualified technical staff



Convenient geographical location:
✓ The complex is located near the Southern Bridge (Latvian: Dienvidu tilts) and the Island Bridge (Latvian: Salu tilts)
✓ Riga city centre - 6 km
✓ Riga International Airport - 9.5 km
✓ The Riga Central station - 6 km
✓ The Riga bus station - 5 km
✓ Rīga Plaza Shopping Centre - 2 km
✓ Maxima, PROMO Cash & Carry stores - 1.2 km
✓ Panatta Sports Club - 1.2 km
✓ Road Traffic Safety Directorate (CSDD) - 1.2 km
✓ Gas stations Neste, Statoil, Lukoil



Excellent public transport infrastructure:
In the immediate vicinity of the building:
✓ Bus stop of the bus No. 23 and 26
✓ Tram stop of a tram No. 10

Within 5-10 min. walk:
✓ Bus stop of the bus No. 10, 40, 44, 46, 60
✓ A bus stop of the trolley bus No. 19 and 24
✓ Minibus stops
In the VALDO office complex, you can also get accounting, translation and legal services. Qualified technical staff of the centre will always provide the necessary assistance, advice and support. Response time to customer needs - up to 2 hours.
Only one year has been passed from the time when we have furnished our office at Bauskas street 58A, but we have already enjoyed and evaluated the benefits from this change of office!

1. A comfortable access road and a parking lot for our employees as well as for visitors.
2. The employees as well as visitors are provided with every convenience – there are comfortable and cosy offices, excellent possibility to organize conferences, to make use of food services, spacious passages and convenient elevators.
3. The possibility to work and have access to the offices round the clock.
4. Fast and efficient actions solving any economic and operation problems.
5. The possibility to use the premises for a store-room.

In our opinion VALDO office complex is a very suitable place for an office!
We cooperate with Valdo from a very beginning, since 2004. Within this period of time we have acquired a nice partner, a good neighbour, as well as a place where we come to work with joy. We especially appreciate the opportunity to rent extra space for meetings if necessary and food service facilities in the 1st floor cafe in case we need to welcome our guests.