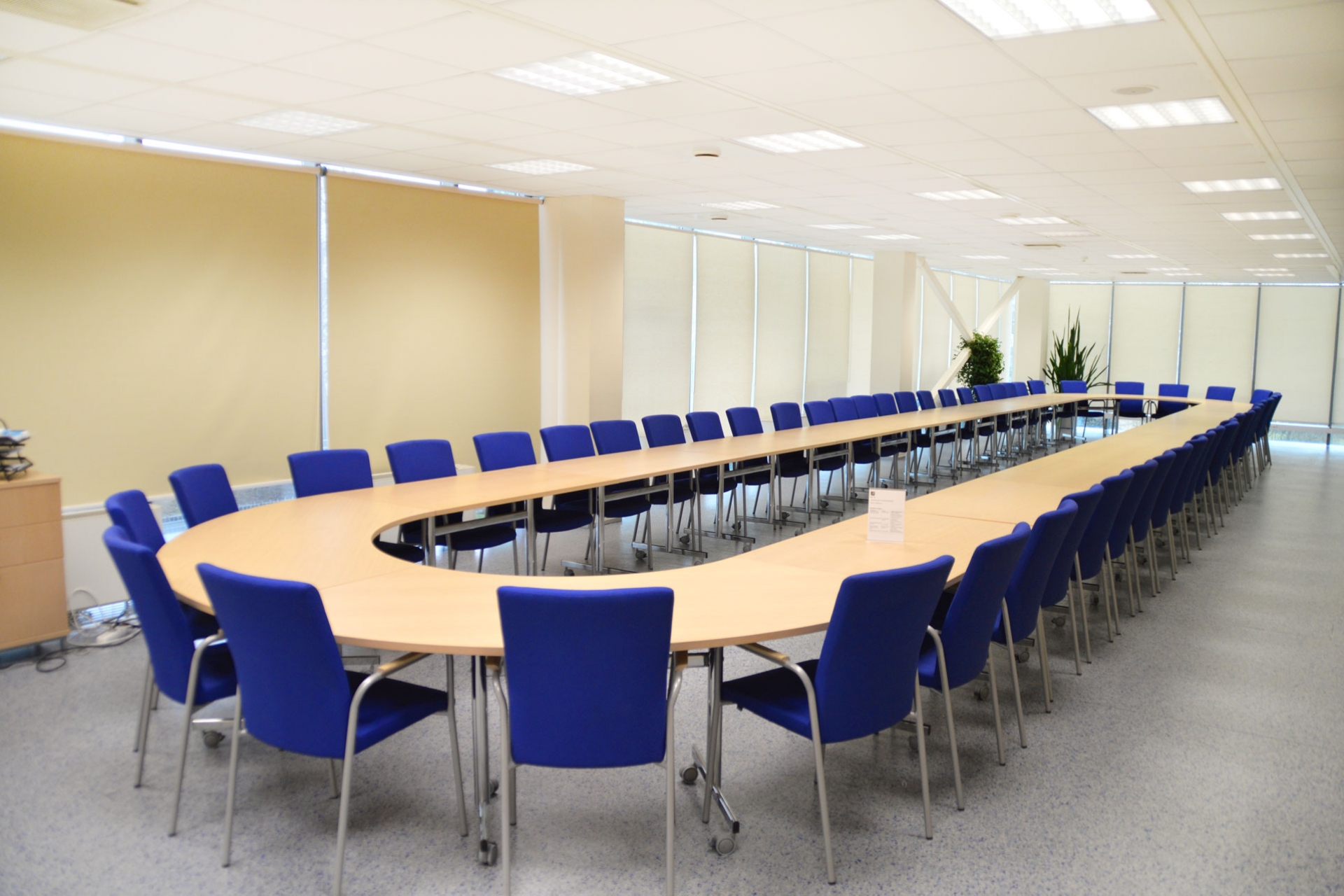 We offer for rent spacious conference halls in the VALDO office centre at the address: Riga, Bauskas iela 58a.

The business centre has two equipped conference halls. Both halls are located on the 2nd floor of the building. Indoor panoramic windows provide excellent natural light to make the stay of your guests at a conference or seminar especially enjoyable.

Small Hall
Suitable for trainings, meetings and presentations for groups of up to 20 people.

Large Hall
In this hall, it is really convenient to organize seminars and presentations, as well as large-scale taste tests and banquets for groups of up to 100 people. The hall has a separate dressing room, a kitchen and a coffee break area. At the request of customers, four types of arrangement of tables and chairs are offered.



Arrangement and capacity of conference halls, prices


Name of the hall


Area (sq.m.)




Class




Board



U-type



Theatre



Rental rate (EUR/h)


Rental rate (EUR/8h)

Small Hall

40

19

The 1st hour — 15.00
Starting from the 2nd hour — 12.00

85.00
Each additional hour — 12.00

Large Hall

150

36

52

48

75

The 1st hour — 35.00
Starting from the 2nd hour — 20.00

145.00
Each additional hour — 20.00
* Prices are without VAT

The rent includes: spacious parking, wireless internet connection, multimedia projector, flip-chart board, felt-tip pens and paper, drinking water.
For your convenience:
✓ Daylight
✓ Modern ventilation and air conditioning system
✓ On request, we provide coffee breaks and lunches


Our customers appreciate this:
✓ Restaurant on the 1st floor of the VALDO business centre
✓ Free parking for conference participants
✓ Convenient access by public transport
At your disposal will be the necessary space, technical equipment and training materials. Our experienced and professional team will help you organize a conference, entertainment or an elegant banquet at the highest level!
Thank you!
Jūsu ziņa ir nosūtīta. Mēs Jums atbildēsim tuvākajā laikā.
Contact us
Contact information
Location:
Rīga, Bauskas iela 58a

Head of Real Estate Department:
Diāna Viļuma
Phone: (+371) 67614883
Mob. Phone: (+371) 29423310
diana.viluma@valdo.lv